Elevate the Streets is an initiative that aims to bridge street subcultures with social services through workshops, events and outreach.
On 10th March 2019, some of us gathered in a cozy apartment, and we had a crazy idea. We wanted to apply our common love for breaking to serving a greater cause. Our central idea was simple: breaking had empowered us, and can similarly empower others.

Troubled and disaffected youths often benefit from having an anchor in their formative years to channel their energies productively. This led us to explore breaking as a way to reach out to youth communities. In fact, this concept of reaching out through hip-hop is a core part of the culture, tied in with its well-known elements of "Peace, Love, Unity and Having Fun".

With these thoughts and convictions, we started a movement that championed all that is positive about being involved in subcultures — the community, the values, and the potential for social impact. Through Elevate the Streets, we hope to become a gateway where outsiders can have an enriched understanding of what it means to practice b-boying, dj-ing, graffiti, parkour, and other subcultures in Singapore.
our vision
Where street subcultures have elevated to become community partners who inspire youths to pursue their passions.
1. Inspiration
Journeying alongside youths to get to know the larger hip-hop community
2. Integration
Inspire the hip-hop community to use their skill sets to reach out, collaborate, and realize meaningful projects
3. Representation
Provide a platform to promote existing initiatives run by subcultures, and debunk negative misconceptions
our team
Meet the family
Breakers. DJs. Artists. Educators. Social Workers. Designers. Storytellers. Dancers. Elevaters.


Elevate the Streets began as a group of friends, united by a common passion in breaking and in the hip-hop subculture. Today, we are an initiative with over 40 volunteers from all walks of life, grounded by our desire to use our passions for a greater purpose.
our history
How we got here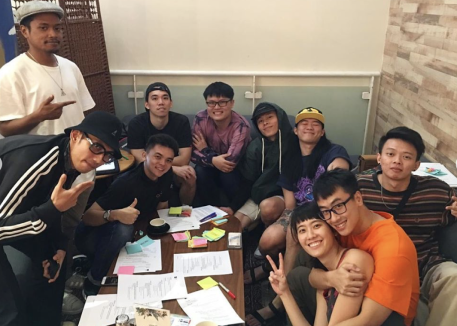 Early Beginnings
In March 2019, the group gathered for the first time at Michael's house. We started reaching out to youth organisations and understanding their needs, applying for grants, and assembling volunteer teams.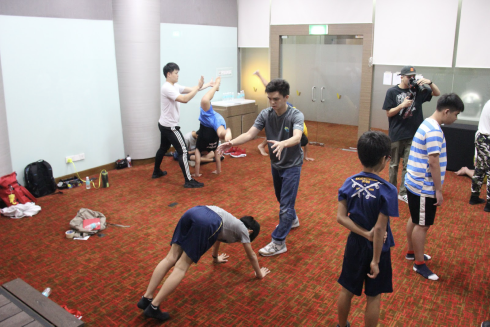 1st run of workshops
From June to August 2019, we ran our first series of workshops - working with Trybe Ltd. and Bethesda Care Services to deliver Graffiti and Breaking classes to at-risk youth.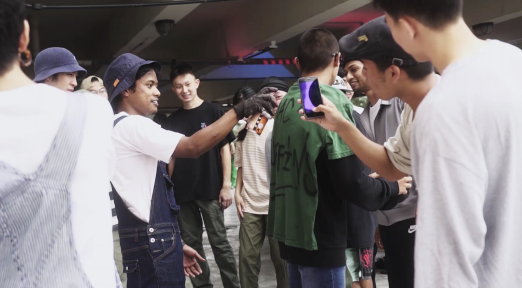 ETA Jam and Community Events
September 2019 was a huge month for us! We conducted a series of community workshops leading up to our jam, which was a huge success. It concluded the first series of Elevate the Streets!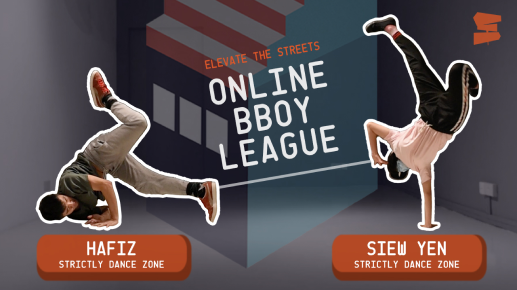 Online events and outreach
Like the rest of the world, ETS moved online in 2020 - organising a series of online workshops, battles, and outreach campaigns. We were incredibly excited to have our mini-documentary be featured by Hip Hop Film Festival NYC 2020, as well as other features by platforms such as Lianhe Zaobao!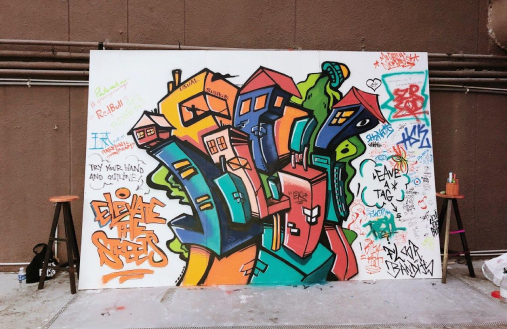 The work continues
As we journey on to Elevate the Streets, we're excited by what the future holds for us. More collaborations, events, and workshops to come!